All original. 
All over Florida.
~ It's Here ~
"Location Unknown"  ----- Years in the making.  10 brand new all original rock songs for 2018.  Written and produced by New Smyrna Beach  resident and song writer Gordon McDonald. Listen now for for FREE. 
SEE all the new videos on the videos tab. Live videos and the MTV style video off the new CD !
Like us on Facebook @GordonMBand   https://www.facebook.com/gordonmband/ 
Now playing as the best four Piece Rock Band in Daytona, Orlando, New Smyrna & Flagler Beach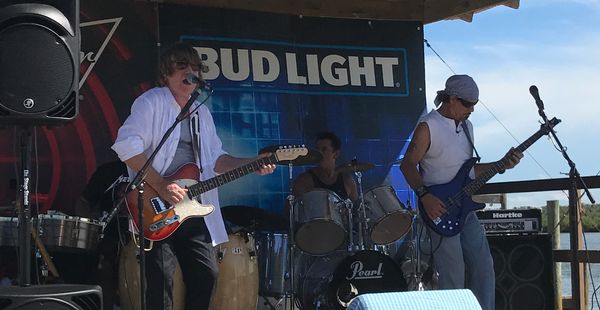 A high energy act !  Classic ROck, Rocking Blues, British Rock, Southern rock...... 
Stones 
Black Crowes 
Stevie Ray Vaughan 
Eagles
Beatles
Tom Petty  
Joe Cocker 
Lynyrd Skynyrd 
George Strait 
You get the idea ...
Also check out the two new CD's --- "Location Unknown" and  "Now We Go Down".